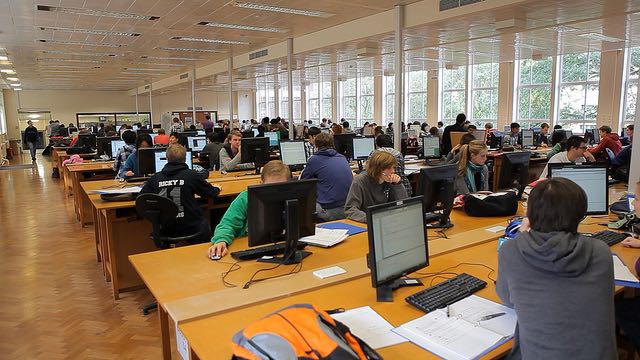 The Department possesses excellent computing facilities with over two hundred powerful computers dedicated for teaching use. There is a mix of servers running Unix and PCs running Windows, to provide an extensive range of software and practical experience.
All machines are connected to the Departmental and University networks as well as the Internet, ensuring that all students can benefit from e-mail and printing facilities as well as web access.
Most Departmental computers are available from 8am to 10pm every day. Computer support is provided by a team of highly professional Computer Officers and Operators. Colleges also provide fully networked PC and Mac-based computing facilities, which can be used to access the software on the Department's computers.