Our aim is to provide our students with all the mathematical, analytical and computing skills that underpin modern engineering practice, while encouraging the creative skills and problem-solving strategies that are so important to a good engineer. You will learn the skills needed for team leadership and how to apply new technologies in novel situations: the skills you will need to master technical and managerial demands throughout your professional career.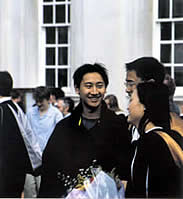 Graduates from the Department of Engineering at Cambridge are well placed to play a part in the development of new technologies as a result of their broad engineering background. Their creative talents and problem-solving skills, which are developed during their time in the Department, make them highly desirable to many employers. The largest proportion of our graduates find their initial employment in the industrial sector, although many also become either management or computer consultants. Some choose to pursue an academic or research career by studying for a PhD. Others opt to change direction and go on to careers in finance, teaching, broadcasting and the media. 
The market for engineers remains strong. Engineering opportunities include the aerospace, construction, consultancy, defence, electronics, automotive, oil, nuclear and telecommunications industries.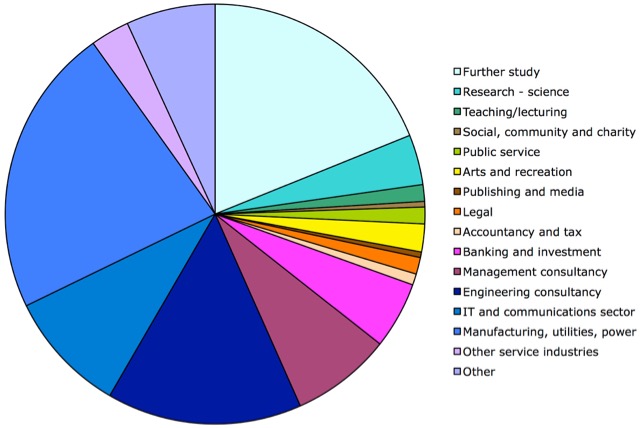 First destinations of 2014 Cambridge Engineering graduates
Some of our graduates, particularly those studying Manufacturing Engineering, make use of the analytical and managerial skills developed during their university education to follow a career in business, often in finance, general management or as entrepreneurs.
The average starting salary of Cambridge Engineering students who graduated in 2014 was £31,000 per annum.